Vacature Deskside Support Engineer
(locatie Schiphol)
Wie zijn wij?
SiSo is toonaangevend in duurzame IT-oplossingen. Al meer dan 30 jaar richten wij ons op de volledige levenscyclus van IT-apparatuur, van advies tot levering, van installatie tot support, van afvoer tot hergebruik. Centraal in ons denken en doen staan de gebruiker van de devices, de IT-afdeling van de organisatie en onze aardbol.
Wij doen dit met een team van 50 enthousiaste, no-nonsense medewerkers.
Wie zoeken we?
Voor een opdrachtgever op Schiphol zijn we zijn op zoek naar een service-gerichte, stressbestendige en flexibele probleemoplosser. Je communiceert makkelijk met mensen op verschillende niveaus in Engels en Nederlands. Je werkt zelfstandig, georganiseerd en nauwgezet en je kunt prioriteiten stellen.
Wat ga je doen?
Op locatie bij onze opdrachtgever ga je, samen met een collega, incident management uitvoeren: oplossen van hardware- en software-problemen van medewerkers, ook op executive level-niveau.
​Wat breng je (ideaal gesproken) mee aan kennis en ervaring?
Ervaring met incident management en software support voor eindgebruikers.
Ervaring met het diagnosticeren en repareren van laptops en desktops (met name Dell, Lenovo, Toshiba en HP) en printers (met name HP, Lexmark en Kyocera).
ITILv3 – Foundation Certification of kennis van ITSM processen.
Kennis van standaard desktop- en laptop technologie, standaard applicaties en operating systems.
Ervaring met hardware break fix services in standaard desktop- en laptop environments.
Ervaring met network support services in Local and Wide-Area network environments.
Kennis van Windows 10/11, Microsoft Office 365, Active Directory, Group Policy, RSA SecurID – VPN software en administration, Windows Deployment Service en scripting tools, network switches en wireless networks.
Wat bieden wij?
Een uitstekend salaris, 24 vakantiedagen en een basispensioen op kosten van SiSo.
Een volledige vergoeding woon-werkverkeer, op basis van OV (parkeren is niet mogelijk).
In eerste instantie een jaarcontract dat, als alles goed gaat, wordt omgezet in een vast dienstverband.
Solliciteer direct
Door je CV te mailen aan HR: hr@siso.nl
Als je eerst meer informatie wilt, kun je bellen met onze hr-adviseur, Jeannette Troost, tel. 06-25319266.
Help jij mee? Bekijk onze actuele vacatures:
Wij groeien snel en plaatsen regelmatig nieuwe vacatures. Bekijk werken bij SiSo >
Erkend leer- werkbedrijf
SiSo is maatschappelijk betrokken. Daarom zijn we ook een erkend leer-en werkbedrijf. Dat vinden we belangrijk.
Meer over SiSo en duurzaamheid >
Zoek je een stage?
Wij hebben regelmatig stageplaatsen voor MBO niveau 3 en 4. Leerwegen BOL en BBL.
Vragen over werken bij SiSo?
Bel Jeannette Troost, onze HR-adviseur op 06-2531 9266. Of mail naar hr@siso.nl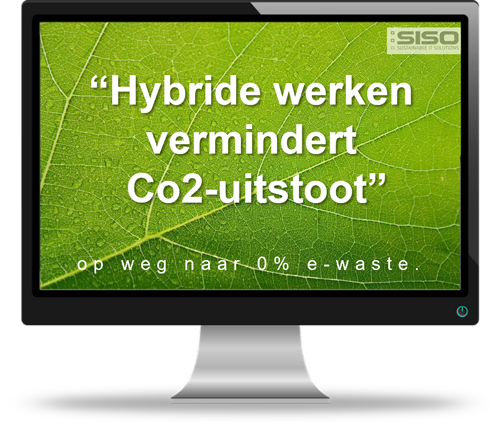 Stel je vraag over werken bij SiSo.